ZheJiang SX-Roller Manufacturing Co.,Ltd. is a leading supplier, providing rubber, PU,
composite roll covering and services for the top paper making application.
ZheJiang SX-Roller Manufacturing Co.,Ltd. , a world leading roll covering manufacturer
and supplier, has invested more than 120 million RMB and adopted world class leading roll
cover technology and foreign professional equipment.
So far our company has provided technical support of roll covering and services for
Gold East Paper, Sun Paper, Liwen Paper, Yueyang Paper, Quanlin Paper, Zixing Paper,
Nepia Paper, Yintai Paper,etc. The roll face length is about 10m, the operation speed
of paper machine is 1600mpm, and the operation speed of reel machine is 2600mpm, up to
now the cover has run well.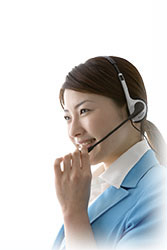 Double service, more secure SX-Roller, sole heart service
Service hotline:086-0572-8089599
Door-to-door Service
SX-Roller has established door-to-door service in
Hangzhou,Huzhou,Jiaxing, and team of experts can check,
maintain, disambiguate for you on the spot. You can have convenient
service if you use the product of SX-Roller.

Instant Delivery

The powerful equipment and team of SX-Roller can
offer efficient support tothe maintenance of the products.

Grant whatever is requested

Every customer of SX-Roller will have an exclusive
service team.We have all-the-way tracking service, can
understand customers requirements timely, and handle
the problem at the first time, finally give feedbacks to us.
24 hours service hotline: 13818100289